28 April 2017
Could The Guardian be heading to Old Granada Studios?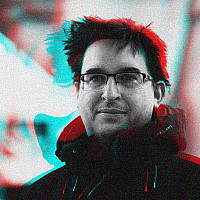 The rumours that The Guardian could be heading back to Manchester are gathering pace this morning.
Earlier this month, The Times stated that the newspaper was "actively considering" returning to its roots in the North of England. They even said it could happen within 2 years, with the smart money on MediaCityUK.
But Allied London's boss, Michael Ingall said this week he was in talks with a "big media company" about providing office space at Old Granada Studios. Could this be The Guardian?
It would be a major coup for Allied London and Manchester itself, which has seen so many media jobs head to MediaCityUK.
However, those who remember the building of MediaCityUK, will also remember rumours of "major media companies" making the move North, MTV, Sky, ESPN were among the front-runners.
Guardian News & Media has responded with a similar statement to the one they released a few weeks ago, namely that they were always looking at ways to reduce their cost base, but had no plans to leave Kings Place at present.
A spokesperson for Allied London added  that they "can not confirm any such rumours" and that they are "not at the stage to comment on our discussions with potential tenants."
Ingall was talking at the launch of Enterprise City UK.