10 February 2017
Liverpool FC bans reporters from The Sun newspaper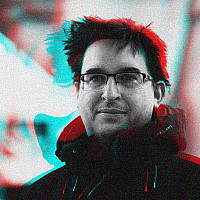 Liverpool FC says it will ban journalists from The Sun newspaper from attending Anfield and its Melwood training facilities.
While football clubs banning reporters is nothing new, this decision has been taken following discussions between pressure group Total eclipse of the S*n and the club's directors.
It stems from the tabloid's coverage of the Hillsborough disaster in 1989.
One of the organisers of the pressure group posted the following comment to Facebook:
Admin : LFC 
Further to conversations with club Directors we are happy to inform members that s*n "journalists" no longer enjoy access to all Liverpool Football Club premises. 
Thanks to all. We move on.
Prior to today's announcement, The Sun had been able to cover matches and press conferences, but the club would never give the tabloid exclusive access to players or the manager.
In September, Liverpool City Councillors backed a campaign to stop retailers selling the paper in the city. However, the Society of Editors criticised the move, stating it was a "slide towards censorship" and the kind of thing that happens "in dictatorships and banana republics."