10 February 2017
Deadline extended for the Educate North Awards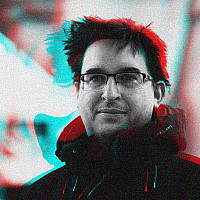 The deadline for entry into the Educate North Awards has been extended by a week to 17th February 2017.
The Awards, now in their third year, celebrate the success of the North's 33 universities and the wider Higher and Further Education sectors.
The event on 27th April will be the first time institutions in the rest of the UK will also be able to compete for the three major Leadership prizes.
Categories include:
Business/Industry Collaboration
Social Mobility Award
Business Engagement Award
Employer Engagement Award
Environmental Industry Award
External Relations Team of the Year
Innovation Award
Student Experience Award
Research Project of the Year
Research Team of the Year
International Partnership
Lecturer/Academic of the Year
International Transnational Education
UK Leadership Award
UK Apprenticeship Award
Students' Union of the Year
Business School of the Year
Further Education College / Sixth Form of the Year
University of the Year
University Entrepreneur's Challenge
The Telegraph is the official media partner for the Educate North and UK Leadership Awards and Conference, at the Hilton Hotel in Manchester.
A full list of last year's winners can be found here.