08 April 2016
Peter Barron signs off with wish for quality journalism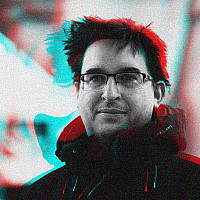 Peter Barron has used his final editor's column in The Northern Echo to appeal for "quality, campaigning journalism".
Barron announced his decision to leave the Echo last month, after 17 years as editor.
This morning, on his final day in the office, he recalled some of his best and worst moments. These included a wig-loving hawk; the North East referendum; and some of the many campaigns undertaken at the newspaper.
However, he ended with a parting wish, that local newspapers are given the "the time and support for quality, campaigning journalism that makes a difference to people's lives."
He added:
"The future of local journalism cannot just be built on "click-bait" – stories which attract the biggest number of hits online. There will be those who call me a dinosaur but if I see another "stomach-churning compilation of the best spot-squeezing videos" on a 'news' website, I may well take a hammer to my computer. Exploding spots may get lots of hits, and that may attract digital advertising revenue, but it isn't news."
Barron, who was awarded an MBE in 2013, will continue as a journalist in the region and will still write columns for The Northern Echo. He will also pursue other interests, including his work as a children's author.