17 February 2016
North West launch of Mindful Nation UK to take place at Media City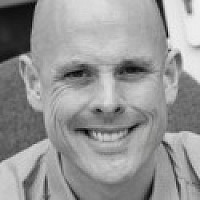 The North West launch of the Mindful Nation UK report will take place at Media City on February 22.
It is the first regional event to explore the implications of the Mindfulness All Party Parliamentary Group, which produced the report.
Four organisations - the Manchester based mindfulness training organisation, Breathworks, The University of Salford, Mind in Salford and Mindflow Training - will come together to host the event at the University of Salford.
Mind in Salford has been running a Mindfulness Based Stress Reduction programme since 2011.
Chief Executive Markus Greenwood said: "We have helped hundreds of people dramatically reduce their stress levels, improve their sleeping patterns, reduce their anxiety and achieve longstanding improved mood."
The Mindful Nation UK report followed a 12-month parliamentary inquiry.
The event will look at how mindfulness training is currently being implemented and will examine key challenges and opportunities, such as the need to balance broadening access.
There will be a presentation about the impact mindfulness has had in their work place and lives.
A 10-minute mindfulness practice session will be included in the afternoon.