29 January 2016
Tributes to Yorkshire journalist Richard Spencer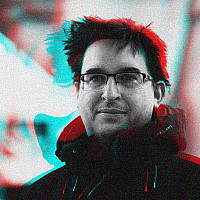 Described by colleagues as a "a journalist and a man without equal," Richard Spencer has died from cancer, aged 55.
During his career he worked across Yorkshire and until his death, he was editorial manager of the Press Association's Sticky Content operation in Howden.
He started in journalism in Harrogate, writing for Ackrill Group's series of weeklies, before moving over to the Telegraph & Argus in Bradford.
In the 80s and 90s, he worked at the Yorkshire Evening Post, as a journalist and news editor. The newspaper said he was a "colourful rock 'n' roll character who lived life to the full."
He then began his first stint at the Press Association, as night editor and weekend editor, before deciding to move into public relations and advertising, specialising in content marketing.
It was those skills that saw him head to digital copywriting specialists Sticky Content in 2012. A year later the firm would be acquired by the Press Association.
You can read further tributes on the Yorkshire Evening Post.
He leaves a wife, 5 daughters and 6 grandchilden.