30 September 2015
Gazette's 'Save Our Steel' campaign and coverage puts local paper in the spotlight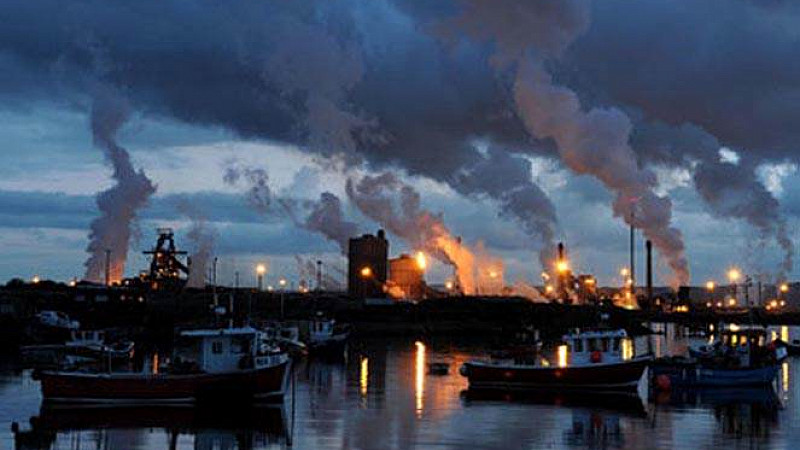 The Teesside Gazette's multimedia coverage of the closure of the SSI-run steel plant in Redcar - and it's 'Save Our Steel' campaign - has seen the paper's editorial team propelled on to the national news agenda.
The Gazette's campaigning front page on Tuesday was featured on ITV's News At Ten that evening, and more than 30 separate pieces of content were produced on the day it was announced the plant was to be closed.
As well as news coverage, the Gazette commissioned op-ed pieces from key players in the area as well as producing analysis and human interest stories, plus a live blog and a Q&A on the crisis.
The coverage has helped the Gazette's SSI tag rank only behind its Middlesbrough FC pages on the site.
Gazette managing director Bob Cuffe said: "Steelmaking defines Teesside - and the mothballing of the blast furnace, and the loss of 1,700 skilled jobs, is devastating news. The Gazette's coverage throughout has been superb - owning the debate in print and online, participating in the Government Task Force, and in contact with all of the key players to try and engineer the best outcome for Teesside.
"The Gazette is a participant in the regeneration of Teesside - not just a commentator on events, but an influencer of outcomes, and our participation in the steel drama is an example of this."
The Gazette is also involved in the Northern Powerhouse government initiative, which aims to boost the economy of the North of England by 2020. The Newcastle Journal and the Gazette are hosting a breakfast event on Friday 16 October to debate issues related to the Northern Powerhouse.
The event will be hosted by Richard Moss, Sunday Politics presenter and political editor for BBC Look North NE & Cumbria and will include Stockton South MP and Northern Powerhouse Minister James Wharton MP as the keynote speaker. The event will be liveblogged on www.gazettelive.co.uk and www.chroniclelive.co.uk