04 August 2015
UTV Media hires programme director for Virgin Radio launch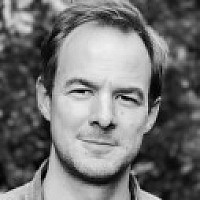 UTV Media has named Liam Thompson in the role of programme director for its new national DAB station Virgin Radio, which will launch in 2016.
Thompson was most recently content director for Magic 105.4 at Bauer, where he was responsible for overseeing its national launch on DAB.
Liam Thompson
Prior to that, he spent seven years as group programme director at Communicorp.
Thompson joins Liam Fisher, director of national radio, and Terry Underhill, ILR group programme director, and will lead all aspects of the programme output both pre and post launch.
He said: "I'm very excited to be joining the talented team at UTV Media with a brief to launch Virgin Radio next year. It's a huge opportunity to create an iconic national radio brand and I look forward to building a team of great talent in advance of our 2016 launch."
Scott Taunton, COO at Warrington-headquartered UTV, added: "The launch of Virgin Radio is hugely exciting for us and we're really pleased to welcome Liam Thompson on board.
"He has extensive experience in launching radio stations, building solid audiences and understands the potential of the Virgin Radio brand in this market."