01 June 2015
Over 300 Johnston Press journalists to be given a pay rise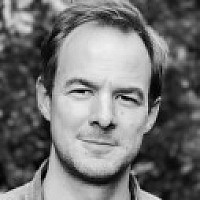 More than 300 Johnston Press journalists are to be given a pay rise after taking on "significant extra responsibility" during the publisher's newsroom restructure.
Chief executive Ashley Highfield announced the move in an internal memo to staff, reports HTFP, and the pay increases are set to total £500,000.
They will take place alongside the company's local annual pay awards, which are received by all editorial staff, and will take place over the coming weeks and months.
Chief executive Ashley Highfield
Highfield said: "This will impact to varying degrees across our publishing units, however we do expect more than 300 of our editorial team members to benefit from this over and above the annual pay award.
"Not everyone, of course, will benefit directly from this investment. We are focussing it where we have identified a clear disparity between a journalist's current pay and what we are expecting of them in the new structure.
"If you don't receive an additional increase in this instance it doesn't mean we don't value your enormous hard work, the great job you are doing or the change you have taken on board."
Johnston Press is undergoing a significant restructure as it invests in a digital-first newsroom.
Highfield added: "I have seen – first hand through visiting your offices in many cases – just how hard everyone in the new teams is working to make a huge success of this.
"Fundamentally it is about delivering the very best local journalism – and getting us back to the passionate, investigative, campaigning and entertaining content that makes us so valued in the local communities we serve.
"At the same time, it is designed to give our readers and local groups the best possible opportunity to share their news through our papers and websites.
"But change on this scale is never easy. While I am convinced it will make every journalist's job more fulfilling and fun, in the short-term it's extremely hard work – and I don't underestimate it or take it for granted."