18 May 2015
Ant and Dec take the editor's chair at The Chronicle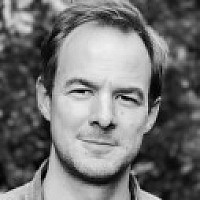 TV double act Ant and Dec took the editor's chair on a visit to the offices of The Chronicle in Newcastle.
Ant and Dec's back page
The pair sat in on Friday's editorial conference before selecting the front and back pages of Saturday's edition.
Unsurprisingly, they chose a back page highlighting the relegation-threatened plight of their beloved Newcastle United.
Taking the cue from their highly successful ITV reality show, the headline ran: "We're a big club – get us out of here!"
Dec said: "If sales rocket through the roof it's down to us, if it dips slightly then I think it was a poor conference!"
Ant added: "The title sums it up really - get us out of this mess that we constantly seem to find ourselves in!"