19 March 2015
Local journalists launch community campaign ahead of further cuts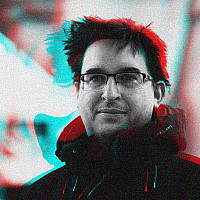 A community campaign has been set up in West Yorkshire, ahead of further planned job cuts at Johnston Press titles.
The National Union of Journalists says that 50 "community representatives" have joined its members to express their concern at the impact that job cuts are having on news reporting.
Members of its Yorkshire Weekly Newspaper Group (YWNG) chapel have already written to Johnston Press' boss, Ashley Highfield after it was announced that 4 staff photographers were being made redundant and that a further 19 editorial jobs could be lost this Spring.
"Our members believe passionately in the importance of local journalism but are being prevented from giving readers the level of news and sports coverage they deserve because of a lack of staff and investment in our papers - and any further jobs cuts will only add to this problem," explained a YWNG NUJ chapel spokeswoman.
"The support we have received from the community shows that the wider public also values local journalism and the work our members do."
Highfield will today receive a further letter from the group, this time signed by 50 community representatives, including local MPs, councillors, business groups and arts organisations.
It asks how the papers will manage to cover local elections, council meetings and the courts if further cuts are made.
There is also a call for Highfield and his chief financial officer, David King, to forgo their 2014 bonuses and to invest this money instead into newsrooms.
"There is a groundswell of people in local communities now realising the damage that has been - and is still - being done to local news and the implications of that for local life," added Chris Morley, NUJ Northern and Midlands organiser.
"The relentless cuts, reorganisations and redundancies that our members have had to contend with over many years must now come to an end. Instead there needs to be a new agenda of investment by the newspaper companies in journalism and quality news. That will be good not only for local communities but for the businesses themselves."
This lunchtime, there will be a debate on the future of local newspapers taking place in parliament.