20 January 2015
York Minster fire photographer dies aged 90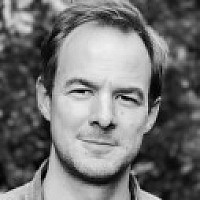 The only photographer to capture the York Minster fire has died at the age of 90.
James Marsden Mitchinson, known as Mitch, worked for the then Yorkshire Evening Press for about 35 years after serving in the RAF during World War Two.
One of Mitch's pictures of the Minster fire. Image: York Press
He was on the scene of the devastating 1984 fire, which was triggered by a lightning bolt and caused £2.25m worth of damage to the Minster's south transept.
Mitchinson died of pneumonia at his home in Leeds.
John Giles, also a former photographer, said: "He was unique. He was always very smartly turned out, with a beautifully trimmed beard.
"He could be forthright, and the label eccentric could be applied to him.
"His biggest pictures were of the fire at York Minster in 1984. It was a global event and while many turned up in the aftermath, he was the only professional photographer to be there taking pictures while it was burning."