15 January 2015
Tributes paid to Michael Kennedy CBE, Northern Editor of The Daily Telegraph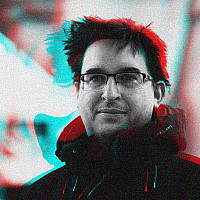 Tributes have been paid to Michael Kennedy CBE, who has died aged 88.
Described as "honourable, kind, self-effacing and always encouraging" he was a staunch supporter of Manchester, music and a highly respected journalist and author.
He believed that Manchester could rank alongside the capital, which would later lead to internal battles between his Manchester staff and Telegraph colleagues in London.
His books include the authorised biography of Sir John Barbirolli (the director of the Halle Orchestra for 27 years), as well as the definitive account of Vaughan Williams' work.
Born on February 19th, 1926, he got his first job after school, as a copy boy for the Telegraph in Manchester and it was during this time that he wrote his first music review.
However, war broke out and he was called up to join the Royal Navy. Sent to the Pacific, he witnessed the aftermath of Hiroshima and Nagasaki.
During his time overseas, he wrote a letter to Vaughan Williams saying how much he liked his fifth symphony. The composer replied, although he did misunderstand the initials CDR (coder), addressing his response to Commander Kennedy.
Returning from the war, Kennedy became the Telegraph's night editor's assistant, and later chief sub-editor. He managed to combine this role with his music reviews, by heading to the Free Trade Hall before work.
In 1960, he was promoted to editor of the paper's Manchester edition, where he remained for 26 years. He had more than 50 staff under his control, but there was an internal battle between the north and south. London-based managing editor, Peter Eastwood, would try and bring the best journalists to the southern edition, while at the same time "waging an unrelenting campaign against Kennedy and all things Mancunian."
During the strikes of the mid-70s, Kennedy produced the entire publication on his own. According to the Telegraph, he did such a good job, his staff sent him a telegram of congratulations.
When London executives headed to Manchester to tell staff that the edition was to close, Kennedy was asked to join them on the stage to announce the news.
He didn't, preferring to sit down amongst his colleagues reportedly stating:
"I'm a small ships' man. I've got to live with them."
As publication began to move to London, Kennedy became chief music critic in the North alongside Robert Henderson. In 1989 he moved over to The Sunday Telegraph.
Kennedy was made OBE in 1981 and CBE in 1997. He sat on the board of the Royal Northern College of Music.
The Telegraph's Ivan Hewett conducted an interview with Michael Kennedy about his love of music and Manchester early last year.