20 January 2015
Headset manufacturer appoints Context PR for media and content brief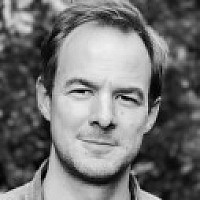 Professional headset manufacturer Quail Digital has appointed Cheshire-based Context Public Relations to manage its media relations and content marketing programme.
The specialist tech PR agency will create content on behalf of Quail to further its reach into the retail, medical and QSR (quick service restaurant) sectors.
Quail Digital CEO Tom Downes
Context will handle Quail's press relations and promote the company's expertise in designing and building headset systems in its primary markets of the UK and US.
Tom Downes, CEO of Quail Digital said: "We have a robust product offering and a good reputation in the markets that we service.
"We now need to use our experiences and customer references to spread the word about the advantages of our headset technology and how this can be deployed for the best results. We'll be working with Context to do this using social media, evidence based case studies and a range of thought leadership content."
Frank Smith, managing director of Context, added: "Quail's technology dramatically improves communication within businesses, resulting in increased efficiency, faster customer issue resolution and improvements in customer service levels."