10 November 2014
Bradford Telegraph and Argus to be printed in Oldham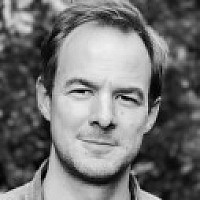 The Bradford Telegraph and Argus will no longer be printed in its home city after operations transferred to Oldham.
The daily will now be printed at Trinity Mirror's presses in Chadderton.
The Bradford Telegraph & Argus
Another Newsquest daily, The York Press, will also be moving printing, to Teesside. It's currently printed in Bradford.
Newsquest, the newspapers' owners, would not say when printing would cease but said it was consulting with the 14 full-time staff and several casual workers who were affected.
The publishers said the change would "deliver considerable improvements" for readers.
David Coates, Newsquest's regional managing director, said: The old printing presses in Bradford offer just 50% colour and the more modern presses we're moving to will enable us to deliver a lot of product enhancements.
"We expect sales of our newspapers to improve as a result and, of course, our total audience is going through the roof thanks to the newspapers' on-line presence."