13 October 2014
MEN to give "unprecedented access" with online open day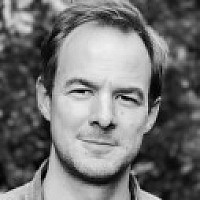 The Manchester Evening News is to open its doors to readers for the day - virtually, at least.
Journalists at the Trinity Mirror title are to host a Manchester Live day on Wednesday, giving what it says is "unprecedented access" to the way it covers stories.
Readers will be able to watch live video of the daily editorial conference and ask editors questions about the decisions they make on the day's news.
Editor Rob Irvine
The MEN will also publish the live 'news list', which documents all the leads its journalists are working on.
Other features of the day will include Q&A sessions with editorial staff and a showcase of latest technology including drone cameras, wearable tech, hyperlapse video and real time data.
Editor-in-chief Rob Irvine said: "The Manchester Evening News has the largest online audience of any regional newspaper in the country and we are at the leading edge of digital journalism.
"This has been achieved by transforming the way our journalists operate and the structure of our newsroom.
"Manchester Live will show how we have adapted to the way our readers now consume our news, whether that is in print, on desktop, mobile or tablet."