05 September 2014
Question marks over the future of photojournalism training in the UK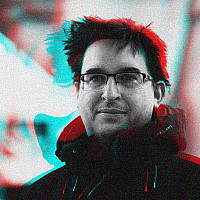 The only NCTJ-approved photography course in the UK has been forced to cancel this year's programme due to a lack of interest.
Sheffield College was the only establishment left in the country for photojournalists to study, after Bournemouth closed its doors.
However, college principal Heather Smith says there is still a chance for it to be revived next year:
"We have decided to defer entry to the NCTJ accredited Press Photography and Photojournalism course until September 2015. There are not enough applications this year to make the course viable for September 2014.
"We intend relaunching the course in September 2015 from our Hillsborough College campus, which is undergoing an £8.8 million upgrade, subject to sufficient applications. We have written to the five applicants offered places on this year's course to let them know. We are sorry for any disappointment caused."
In order for the course to be viable in 2015 though, the numbers must more than double. The college told Prolific North that they'd need at least 12 students to make it happen.