19 September 2014
Post referendum: Northern newspapers unite in call for more power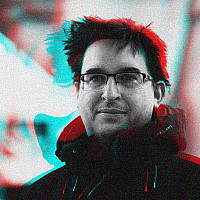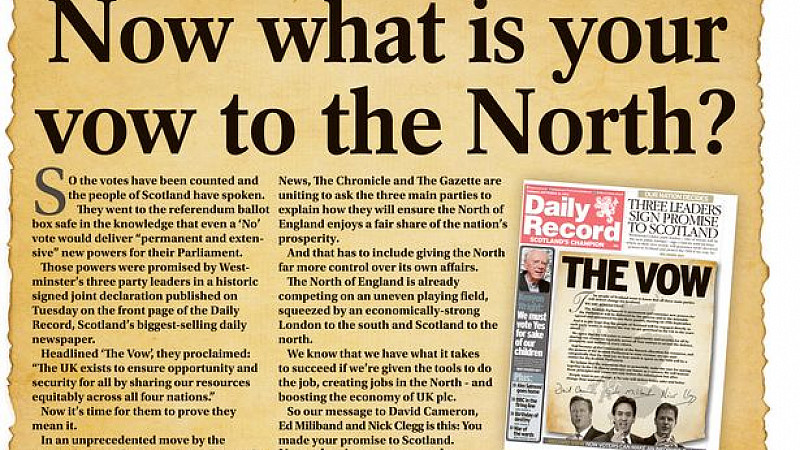 Newspapers across the region have joined forces to demand a "fair deal for the region - including the power and funding needed to manage our own affairs."
The Journal, The Chronicle, Northern Echo, The Gazette, Manchester Evening News and Yorkshire Post have all backed the campaign. Saying they fear being "squeezed between an over mighty London in the south and a resurgent Scotland making the most of its newfound freedoms to the north."
"The unprecedented coming together of the great Northern newspaper brands should send a clear message to our politicians that it is vital they make sure the North does not suffer from having an economic powerhouse to the south and a far more competitive Scotland to the north," said Journal editor Brian Aitken.
His views were echoed by Jeremy Clifford, editor of The Yorkshire Post:
"The debate over the referendum in Scotland has opened up a much wider call for increased powers for the regions.
"We are joining with newspaper titles across the north to ensure this vitally important part of England does not lose out in the aftermath of the Scotland decision."
Prime Minister David Cameron has announced that English regions would follow the same timetable of devolution as the promised to Scotland. That means new powers could come to the North by the time of next year's general election.
"The guarantee of additional powers for Scotland – irrespective of the referendum result - presents particular challenges for the north of England. The Northern Echo is happy to be joining forces with other major regional newspapers to call on party leaders to ensure the north of England is not overshadowed or neglected," added Peter Barron, editor of the Northern Echo.