11 September 2014
Manchester creative icons recognised in First Street development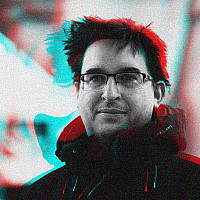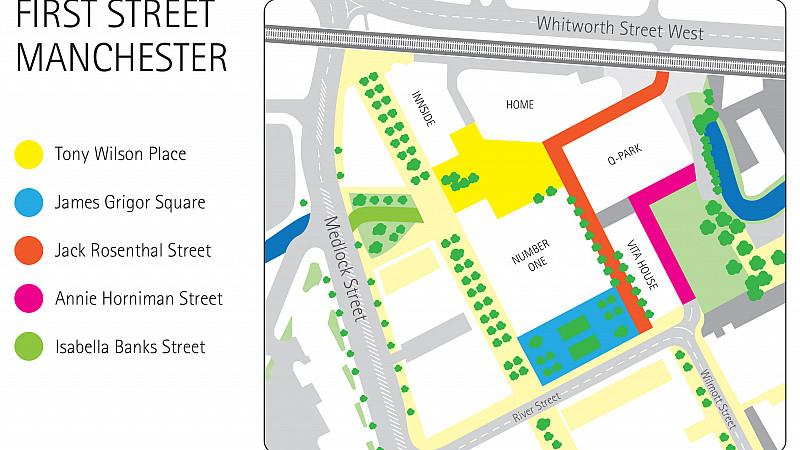 Tony Wilson will be getting his own Place in the new First Street development in Manchester.
Streets have been named to represent a cross-section of Manchester creative pioneers who helped to shape and influence the culture of the city.
"More than most cities, Manchester has a long history of inventiveness, with many firsts and famous people who have shaped the city and its culture," explained John Hughes, managing director of Ask Property Developments.
"It was impossible for us to recognise every Manchester son and daughter within the development, so instead we have tried to create a suite of names that not only work well together but that showcase Manchester's rich creative history; names that join the past and the present, with a mix of well-known celebrities alongside some perhaps lesser known personalities which carry weight and substance."
The area, which is a partnership between Manchester City Council and Ask has been specifically designed "to connect artistic creative with business and enterprise" and includes the new theatre Home (formerly The Cornerhouse).
The street names are:
Tony Wilson Place
Jack Rosenthal Street
Isabella Banks Street
Annie Horniman Street
James Grigor Square
Rosenthal was a playwright producing more than 150 screen plays, television plays, feature films and adaptations. He also penned 129 episodes of Coronation Street. He won 3 BAFTAS (Bar Mitzvah Boy, The Evacuees and Spend, Spend, Spend). He was married to Maureen Lipman.
Banks was a 19th century poet and novelist who most famously wrote the biography of Jabez Clegg, The Manchester Man. Her first poem was published by the Manchester Guardian in 1837.
Theatre manager and patron, Annie Horniman established the first regional repertory theatre company in Britain at the Gaiety Theatre in Manchester. She was a key driver behind the work of writers and playwrights including W.B. Yeats, George Bernard Shaw and members of what later became known as the Manchester School of dramatists.
James Grigor was chairman of the Central Manchester Development Corporation (CMDC) from 1988. He was one of the key people behind the city's renaissance, with 8 years in the position during which time the CMDC attracted more than £500m of private sector investment - smashing its goal of £200m.
"In Manchester we recognise and celebrate the enormous contribution made by inspiring individuals to the life of our city. First Street, a fast-emerging new district with creativity at its heart, is the perfect place to celebrate their imagination and talent," said Sir Richard Leese, Leader of Manchester City Council.
"There has, for instance, been considerable debate over how to pay tribute to Tony Wilson and we believe a prominent new square - within a stone's throw of the former Hacienda site - is entirely appropriate. All the people commemorated in this naming strategy have made their own mark on Manchester and it's fitting they will be honoured in this way."
[click on the image for a larger version].