07 May 2014
Yorkshire peer pens character reference for Andy Coulson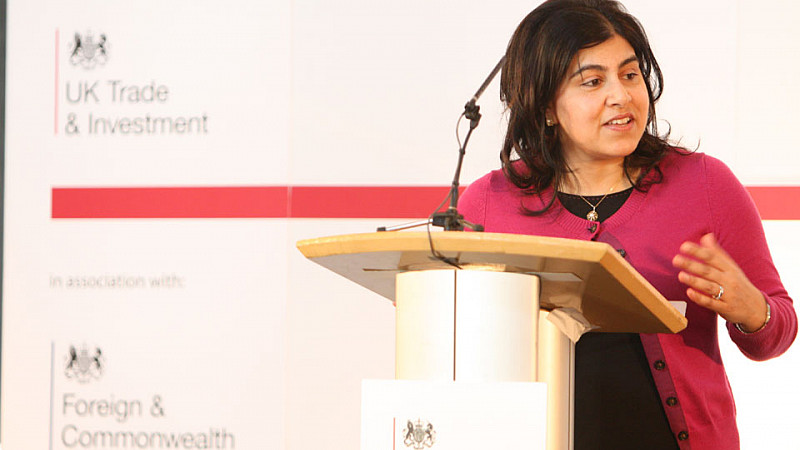 Photo from UK Bahrain Islamic Finance Summit
West Yorkshire's Baroness Warsi is one of the high-profile character witnesses to come out in support of the former Number 10 communications boss Andy Coulson.
The life peer, who serves in the current cabinet as Senior Minister of State for Foreign and Commonwealth Affairs prepared a statement for the ongoing trial into phone-hacking allegations at the News of the World.
In the statement read to the Old Bailey, Lady Warsi said she had received professional, helpful advice from Andy Coulson while he was the Conservative Party's director of communications.
Baroness Warsi said the communications chief and former News of the World editor had helped her prepare for two high-profile appearances on the BBC's Question Time as well as advising on a personal matter.
Noting that she and Mr Coulson shared a working-class background, Lady Warsi, who was born in Dewsbury and read law at Leeds University said:
"He appeared to be a normal and grounded person in the heady world of politics.Although he was director of communications, he was very much a team player."
In her short statement, she said Mr Coulson was "considerate, professional and respectful in the way he approached people."
Coulson has been charged with three criminal offences including a conspiracy to hack phones. He denies all charges.
The trial continues.