10 March 2014
Cricket writers' anger as PA Sport pulls county coverage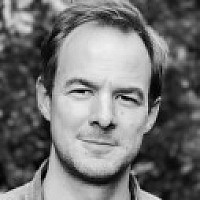 PA Sport is to downgrade its coverage of county cricket this season, resulting in a sizeable loss of work for around 20 freelance journalists.
The Howden-headquartered sports news service has for years paid journalists to report directly from the grounds attached to the 18 County Championship sides.
However, it says it will now generate coverage from its head office in East Yorkshire based on score updates and Twitter feeds.
PA Sport's customers include most regional and national newspapers, with many relying on PA for their cricket coverage.
Many regional newspapers' rely on PA Sport for their cricket coverage
Now the Cricket Writers' Club has formally complained to the England and Wales Cricket Board, the sport's governing body, with the backing of the Sports Journalists' Association.
Mark Baldwin, The Times cricket writer and the chairman-elect of the club, said: "The Cricket Writers' Club is deeply concerned about what this will likely mean for county cricket coverage, generally.
"It is conceivable that some county matches this summer will be played with no written media in the press box at certain times, as a lot of regional freelances see the PA contract as the basis for their commitment to attend every day of their county club's home matches.
"The CWC has written to David Collier, the chief executive of the ECB, to make him aware of the development and to outline our grave concerns at the ramifications of the PA decision – for English cricket – and he has already replied to say that the Board 'shares our concerns' and promising to raise the issue with PA. We are now awaiting the outcome of that."
PA Sport previously tried to take county cricket coverage in-house in 2001, but swiftly reconsidered after protests from customers.
Ashley Broadley, PA's sports editor, told sportsjournalists.co.uk that PA had "a strong commitment" to covering the sport, "but when planning how to allocate our resources this year we took the decision to bring coverage of the county game in-house".
The Sports Journalists' Association said it had been contacted by many cricket writers and that there was "widespread anger at the timing of the announcement". The season starts on April 6.
SJA secretary Steven Downes added: "This is the latest example of the erosion of the worth of proper journalistic values, and it undermines, yet again, the work of many of our members.
"How PA can fulfil their obligations to the ECB when they do not staff county cricket matches remains to be explained.
"The SJA calls on PA Sport to reconsider its position and ask them to make a decision that will uphold the integrity of its county cricket coverage."