17 February 2014
Sunday Echo circulation figures revealed as Trinity titles drop again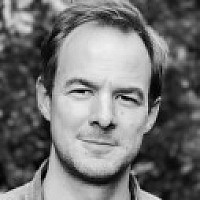 The Liverpool Echo's new Sunday paper sold an average of 33,236 copies in its first two weeks of publication, ABC figures have revealed.
Trinity Mirror launched the Sunday Echo on January 19, moving the Echo to a seven-day operation.
The ABC figures relate to its first two editions, on January 19 and 26, and is less than half the circulation of the Echo's Monday-to-Saturday paper.
However, the numbers are comparable with Trinity's other city Sunday titles, including the Sunday Sun in Newcastle and the Sunday Mercury in Birmingham.
Comparing last month with the January to June 2013 period, Trinity's regional papers across the North suffered another hefty year-on-year drop across the board.
The Newcastle Journal sank 10.91%, the Liverpool Echo was down 8.79% and the Manchester Evening News dropped by 5.23%.
The full figures are below:
| | | | |
| --- | --- | --- | --- |
| Title | Jan 14 | Jan-Jun 13 | % change |
| Huddersfield Daily Examiner | 16,411 | 17,704 | -7.30 |
| Liverpool Echo | 68,395 | 74,984 | -8.79 |
| Manchester Evening News | 69,772 | 73,622 | -5.23 |
| Newcastle Chronicle | 39,461 | 43,308 | -8.88 |
| North Wales Daily Post | 27,021 | 28,331 | -4.62 |
| Sunday Echo | 33,266 | - | - |
| Sunday Sun | 34,970 | 37,588 | -6.96 |
| Teesside Evening Gazette | 29,866 | 33,013 | -9.53 |
| The Journal | 18,597 | 20,875 | -10.91 |