07 January 2014
Just over three weeks to go until Digital SWOT 2014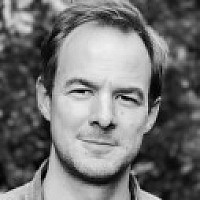 It's just over three weeks to Digital SWOT 2014, set to be one of this year's most important digital conferences.
This one-day conference on 31 January 2014, sponsored by Join the Dots, will examine the digital revolution from a business point of view, providing a SWOT analysis of how companies and organisations and/or their agencies should re-examine their commercial performance from a digital point of view.
It will bring together a variety of outstanding practitioners and speakers from across the UK including BBC Online's Neil McIntosh, o2's Paul Fabretti, The Next Web's Martin Bryant and Matmi's Jeff Coghlan. Details of all the speakers can be found here.
The morning session will feature a series of presentations exploring the current digital landscape delivered by key influencers and individuals representing platforms, agencies and worldwide brands.
The afternoon session will feature a number of case study-led presentations from leading brands and industry experts, showcasing strengths and opportunities they have identified and how to exploit them as well as demonstrating weakness and threats they've experienced and how to mitigate them.
The full conference programme can be found here and ticket information can be found here. For any other queries, please contact Don't Panic on 01706 828855 or by emailing jessica@dontpanicprojects.com