02 December 2013
Former Local World boss Auckland expected to take helm at Metro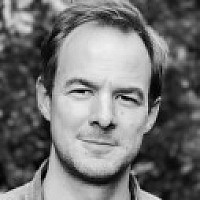 Steve Auckland, the former Local World chief executive, is expected to make a quick return to the newspaper industry this week when he takes over the helm at Metro.
Auckland spent nine years at the freesheet before leaving in 2011 to become the group managing director of Northcliffe Media, which was later folded into Local World under the chairmanship of David Montgomery. He quit unexpectedly in October, the day after speaking "glowingly" of the company's progress.
Steve Auckland
Auckland is set to replace Linda Grant at Metro, who left her role as managing director on Friday as part of a wider review undertaken by parent company Daily Mail & General Trust.
Earlier in his career, Auckland spent 21 years at the Yorkshire Post, eventually becoming managing director.
Last month, Metro reported a year-on-year revenue fall of 10% to £80m, largely due to comparisons with the London Olympics in 2012. Digital advertising increased 44% year on year.
Auckland is currently on holiday in Tuscany and would not comment when contacted by The Guardian, aside from describing the news as "speculation".