25 July 2013
61 jobs go at Alpha Media Solutions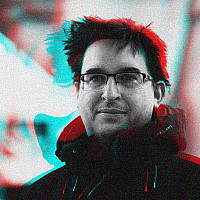 Bradford-based printing firm, Alpha Media Solutions, has gone into administration, with the loss of 61 jobs.
The company was formed in 2006, following a management buy-out of Scorpio Print Finishing. It was split into 2 unconnected businesses - Alpha Media Solutions and Scorpio Print Finishers. The latter firm survived just a year, while Alpha had, up until recently, been profitable.
Baker Tilly's Adrian Allen and Lindsey Cooper have been appointed joint administrators of the litho printer and print finishing specialist.
"Along with many firms in this sector, Alpha Media Solutions has experienced difficult trading conditions and in recent months has been loss-making," said Allen.
"The directors have taken steps to attempt to restructure the company's cost base but difficulties in obtaining credit lines with suppliers has meant that the business in its current format is no longer viable.
"We are looking to sell the company's business and assets with a view to maximising recoveries for creditors."
He added that with the business being loss making, they decided to case trading immediately and make all the employees redundant.
"The joint administrators and their staff will be assisting employees with regard to making claims to the Government redundancy fund," he continued.