18 June 2013
Trinity Mirror launches internal newswire to share content between newsrooms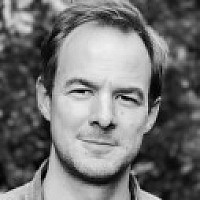 Trinity Mirror has taken a further step to improve content-sharing between its regional newsrooms with the launch of a new internal newswire service.
The move is part of the publisher's One Trinity Mirror strategy, which aims to improve co-operation between its national and regional titles.
It also follows Trinity's introduction of a Liverpool-based Shared Content Unit that will provide features content to its 132 regional papers across the UK.
Stories and pictures from all titles will appear on the newswire, called TMWire, with exclusive content carrying an embargo.
Trinity's Neil Benson
A statement from Trinity Mirror said: "TMwire is a platform for all Trinity Mirror centres to put editorial content onto an internal wire service on a real-time basis, with editors able to cherry-pick useful stories and photographs."
In an example of the new platform in action, a story about Sir Alex Ferguson taking his family on a cruise around Scotland last week was published in the Manchester Evening News, Daily Record and Daily Mirror on the same day.
Editorial director Neil Benson added: "We're still in the early stages but eventually Trinity Mirror Wire will enable us to share content seamlessly and speedily across all of our newsrooms.
"The volume of content available each day will grow massively and that's a really exciting prospect."