26 June 2013
Epiphany handed search and social brief by On the Beach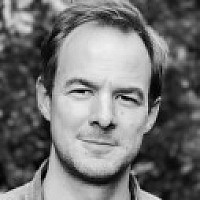 Leeds-based Epiphany Group has won an integrated organic search and social media brief for travel specialist On the Beach.
The agency and its PR and social media subsidiary, Shackleton PR, have been tasked with developing On the Beach's customer acquisition and retention through search and social channels.
Founded in 1995, Cheadle-based On the Beach's website already has 45 million annual visitors, almost one million going on to book holidays through the site.
Tanasè Rivers, brand manager for On the Beach, said: "Our priority this year is to rapidly grow the brand and become the first stop for holidaymakers looking to get away for some sunshine.
"Online brand awareness is pivotal to this, so we need an agency with a proven track record and the technical and creative skills to make our campaigns stand out and achieve measurable results. We feel that Epiphany Group can provide this."
Epiphany Group CEO, Rob Shaw, added: "We're delighted to be working with On the Beach's ambitious team and to be optimising their brand for better results from search and social channels."
Epiphany has a total of 120 staff between its offices in Leeds, London and Sydney. Its most recent results revealed a £6.2m turnover, representing a 48% growth over the last four years.