28 June 2013
Auto Trader prints final edition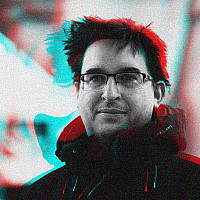 Auto Trader is using a digital cover wrap to mark the last ever print edition of its magazine.
Once a bible for anyone looking to buy or sell a second hand car, it has seen readership plummet from 300k to 40k in just a decade. But at the same time online readership has rocketed.
It means that today sees the final print version of Auto Trader as it begins its life as digital-only title through web, tablet and mobile. As such it's created a limited edition digital wrap-around powered by Blippar. The Augmented Reality platform will allow readers to access additional video content by pointing smartphones and tablets at the cover picture.
Autotrader.co.uk will also pay homage to the magazine with a behind-the-scenes feature of the pullout cover and a look at the evolution of the Ford Fiesta, which was born in 1977, the same year as Auto Trader.
"Of course, while all of this outstanding content pays suitable tribute to this doyen of British publishing, the unrivaled Auto Trader classifieds are still full to bursting with a superb choice of fantastic cars for sale," it stated.
"Fear not – this isn't the end of Auto Trader, just the beginning of another (at least) four decades of helping you buy and sell cars."
150 staff were expected to be made redundant as a result of the move, with 70 of these split across Trader Media Group's offices in Warrington and Salford.