30 May 2013
Boardroom changes at Oldham Evening Chronicle as Hirst steps down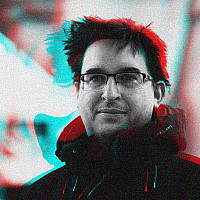 Hirst, Kidd and Rennie, the publishers of the Oldham Evening Chronicle have announced a series of boardroom changes, following Hubert Hirst's decision to retire as chairman.
73-year-old Hirst has worked in the business for 51 years and will be replaced by the current managing director, Philip Hirst.
Meanwhile, editor David Whaley, will take up the new role of managing editor. Whaley was appointed editor in 2010, he originally trained at The Chronicle, before spending 15 years at the Lincolnshire Echo and the Birmingham Post and Mail, before returning to Oldham as deputy editor.
"The newspaper industry has absorbed many changes over the last few years, but there remain many challenges as  the collision of print and digital worlds continues to alter the landscape of news," said Philip Hirst, who himself edited the paper for a decade and has been managing director for the last 13 years.
"Those structural changes to the industry are compounded by  the continuing recession and by politicians who on the one hand profess to love local newspapers, but on the other appear to want to damage them.
"For instance, there have been moves to remove the obligation for some public notices to appear in local newspapers, and, of course, the introduction of a system of press regulation that would impose unnecessary financial burdens on the regional press.
"We still believe that a daily newspaper is good for Oldham and local democracy, and will continue to strive to provide it."
During his time at the Chronicle, Hubert Hirst saw the publishing industry move from 19th century printing methods to the introduction of computers. He was behind the rebuild of the paper's offices on Union Street in the 70s and the installation of a printing press in 1990.