16 April 2013
Manchester City clinches international deal with energy drink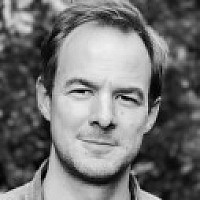 Manchester City has further broadened its international commercial footprint by agreeing a deal with an energy drinks brand in Indonesia and Nigeria.
In what is another demonstration of the club's increasing popularity overseas, Extra Joss will become City's exclusive energy drinks partner in the two countries.
The partnership will see City players David Silva, Sergio Aguero and Yaya Toure feature in a TV commercial for the brand, to air in Indonesia later this year.
Tom Glick, chief commercial and operations officer for Manchester City Football Club, said: "We are delighted to add Extra Joss to our family of partners at a time when the club is rapidly expanding our global fan base.
"Indonesia is well known as one of the world's largest football markets and home to some of its most passionate fans. We are looking forward working with Extra Joss to generate even more excitement and to provide new opportunities for access and participation with City for fans across the country.
"Africa's affinity and talent for football is plain to see for anyone tuning into to the Cup of Nations tournament – an event in which we are proud to have had numerous City players competing.
"We as a club have also seen this passion at first hand in Nigeria following our recent visit to a Lagos Soccer School. The enthusiasm, skill level and football potential across all ages was truly impressive."
Simon Jonatan, managing director of Extra Joss owners PT Bintang Toedjoe, added: "As the number one energy drink brand in Indonesia, Extra Joss is very selective when choosing a partner. We are very proud to work in partnership with Manchester City to make history and work together to grow Indonesia's interest in football."
As part of the deal, Extra Joss will be permitted to use City players and the Club crest in advertising, packaging and point-of-sale within Extra Joss's sales networks across Indonesia and Lagos.