26 February 2013
Games legend Livingstone to speak at creative careers event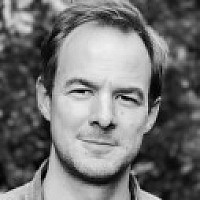 Legendary games developer Ian Livingstone CBE will deliver the keynote speech at a one-day careers event aimed at budding creative professionals.
The NOISE: Your Creative Future event will see Cheshire-born Livingston give an account of his involvement in the creation of Games Workshop, Tomb Raider and the multi-million selling Fighting Fantasy gamebooks.
The day has been put together by Noisefestival.com, the national arts charity behind Manchester's pioneering NoiseLab project.
Other speakers will include Meat Clothing photographer, film-maker and designer Alis Pelleschi, Aqua By Aqua creative director Ryan Holliday Stevens and Eva Sonaike, the designer behind the lifestyle company of the same name.
WeFund, the UK-based finance platform for creative projects, will host a workshop on crowd-fundraising, and other professionals from radio, publishing, design and illustration will be present throughout the day.
Denise Proctor, CEO of NOISE, said: "NOISE: Your Creative Future will bring leading Northern names back to help demystify routes into the creative industries for emerging talent to kick-start their careers. Given the current financial climate it is vital that those with talent are given every opportunity to make the most of it."
The event is being held on March 14 at the Waterside Arts Centre in Sale. Ticket details can be found here.