30 January 2013
North West Evening Mail gets first full redesign in more than a decade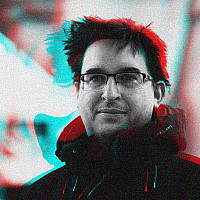 The North West Evening Mail has undergone its first cover-to-cover redesign in more than 10 years.
Launched on Monday, it has increased the number of news pages, added new features and reorganised content. The publisher has also ditched daily feature pull-outs and will instead run them as part of the main paper.
New look
Deputy editor James Higgins led the project and explained that reader focus groups were critical:
"The Evening Mail is a much-loved newspaper in the community, so the redesign project was all about achieving the right balance between affecting change and modernising, while not alienating our loyal readers.
"It was important to me that we engaged with them on a one to one level and the focus groups enabled us to do that.
"The whole process has been a team effort and we are pleased with the finished product. It looks cleaner and more modern in design terms, and the content has changed to more closely reflect what our readers tell us they want."
A weekly 2 page pets special has been added "on the back of reader demand" and the sports section has been increased by more than 20%.
There's also a nod towards digital with Twitter addresses being published for all journalists.
The new-look mail has launched with a major publicity drive across billboards, bus stops and bus sides. There are also adverts on local radio stations and cash give-aways.