04 October 2016
PR agency founder steps down after management buyout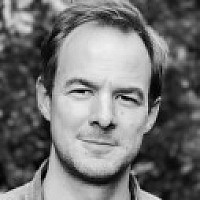 The founder of a long-established Cheshire PR agency is to step down from the business after a management buy-out by its current managing director.
Hems de Winter, who founded de Winter PR in 1989, is handing over the reins to co-director and current MD Kate Cox, who has acquired 100% ownership of the Chester and Liverpool-based agency and its specialist national retail PR offering, The Retail Room.
Hems de Winter (left) with new owner Kate Cox
de Winter has 11 staff and works with brands including MBNA, Royal Crown Derby and Flex.
The agency now plans to quadruple the size of its Liverpool operation, where it opened its first office in 2014.
Hems de Winter is now planning to launch a new venture as business mentor and corporate culture consultant and will continue his public speaking activities and his work with university students across the North West as part of the Young Enterprise programme.
He will continue to support the business in a part-time mentoring and advisory capacity.
"It has been an immense privilege to have been able to create and grow a successful business in this fantastic city and to work alongside so many great clients throughout the UK and abroad," he said.
"With her experience and vision, Kate and her outstanding team will undoubtedly continue to lead the agency to even greater growth and success. I'm looking forward to continuing being part of the success story in my new role."
Cox added: "Working alongside Hems has been a pleasure and honour. I have never worked with such a wonderful, caring individual. His passion and enthusiasm for people - be it a client, employee or student - is unique. We call it the 'de Winter Way' and it is undoubtedly at the heart of much of the agency's success and growth."