04 February 2016
DraftKings launches in the UK with Liverpool FC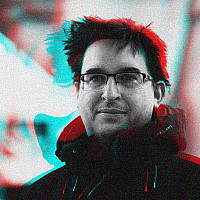 DraftKings, which is currently undergoing scrutiny in the USA, has signed a global partnership with Liverpool Football Club.
The fantasy sports platform has agreed a 3-year deal with the club, to become its Official Daily Fantasy Sports Partner.
While many Brits participate in Fantasy Leagues, DraftKings have led the way in daily contests, played over a single round of matches.
This partnership marks the first step in its global expansion plans and comes as judges rules on whether it can continue operating in its North American home.
The firm is currently involved in legal proceedings. It, along with fellow fantasy sports site, FanDuel, are appealing a judge's order that they stop play in the state of New York. The state Attorney General, Eric Schneiderman, ordered them to cease operating, claiming that they were operating as illegal gambling operations.
Since then they have been told they can continue operating in the state while they appeal that ruling.
They argue that fantasy sport is based on skill, rather than luck and therefore can't be classified as "online gambling."
The two firms took a combined $3bn in revenue last year, partnering with ESPN and Major League Baseball.
In the UK, the deal with Liverpool marks the first step in its global expansion strategy.
"DraftKings' daily fantasy platform brings a whole new dynamic to the fantasy football we're all familiar with. They have a partnership with the Red Sox at Fenway Park so we're excited to have them extend their relationship with FSG to Liverpool FC as well. We're delighted to be leading the way in becoming one of DraftKings first football partnerships and we look forward to a long and successful relationship," said Liverpool FC's chief commercial officer, Billy Hogan.
More than 200,000 players take part in the fantasy football games in North America.
"We are really excited to be partnering with one of the biggest clubs in English football. Their world-renowned passionate fanbase provides us with a great opportunity to engage with new audiences. DraftKings is an innovative way to play fantasy football and fans are going to love it," added DraftKings' chief executive officer Jason Robins.