11 November 2015
Rare London picks Myclever Agency for festive fashion drive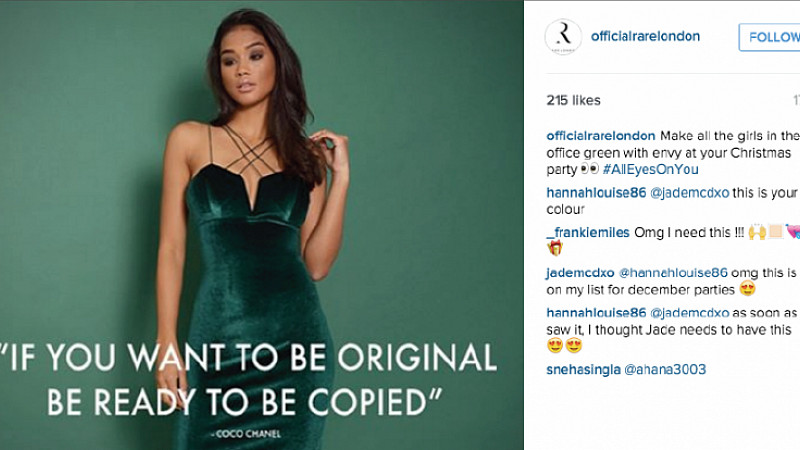 Fast fashion retailer Rare London has chosen Manchester-based Myclever Agency to exclusively promote its range
of party dresses in the run up to Christmas.
The appointment give the agency responsibility for the brand's social content, Instagram and Facebook advertising, as well as paid search. It will also manage the #AllEyesOnYou social campaign.
Simon Alexander, Myclever Agency Strategy Director, said: "As many women look to social for fresh inspiration we'll put Rare front of mind and top of stream. Social is more than just an ideas generator though, and we'll be working hard to increase overall conversions throughout the campaign.