12 June 2015
Tomkins to leave Manchester City Council following communications shake-up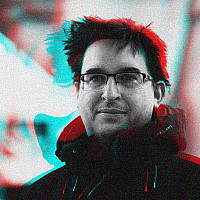 Sara Tomkins, the assistant chief executive (ACE) of communications and customer services is leaving Manchester City Council.
It comes following a review of the council's comms team, which has recommended the "disestablishment" of the ACE role.
Instead a new head of strategic communications post is to be established, with a salary of £55k. They would be responsible for managing digital, marketing and commercial operations, with a specific focus on the media and development and delivery of internal communications - while "continuing to maximise commercial opportunities."
They would report directly to the strategic director (reform) and bring "fresh thinking and experience" to address specific issues, including devolution and health integration.
The council would also increase the salary of the head of customer services from £54.9k to £60k.
In total, it expects the move to generate savings of £20k.
The ACE position was established in 2010 to bring all of the council's communications (print, media, press, mail, marketing, events and translations) under the leadership of one person.
Last year, ICT and events were moved out of the ACE's responsibility and in addition the council approved the secondment of Tomkins to Marketing Manchester for 3 days a week for a year - to provide "marketing expertise for the Manchester Growth Company" and to review the management and operations of Marketing Manchester.
Tomkins joined the council in 2009 from Amaze, where she was group account director. Prior to that, she was head of customer acquisition and public relations at Littlewoods in Liverpool.
Today she told Prolific North:
"I have had a fantastic six and a half years at the council and it is a wrench to leave, but I have decided it is time for a new challenge. I would like to thank my team, my bosses and colleagues and all the partners who have helped support the great work we have delivered that I am immensely proud to have been a part of. I wish them all the best for the exciting times ahead."