22 June 2015
Tesco's MacNaughton among new faces at Join the Dots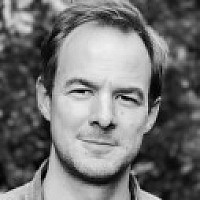 Research agency Join the Dots has brought in two new senior members of staff.
Mark MacNaughton
Mark MacNaughton, who joins as an account development director, arrives from Tesco's strategic insight team. He's previously held roles at 2CV, ICM Research and Research International.
And Tim Burge joins as an associate director having spent over 10 years in agency-side market research, with seven of those years spent in Australia. In the UK, Burge started his research career at Nunwood and most recently worked for Morrisons.
Other recent starters at the Manchester agency include research directors Steven Marsh and Laura Hunt.
Tim Burge
The agency says it has achieved 20% growth in the first six months of the year.
Managing director, Quentin Ashby, said: "Our continued growth helps us to attract the highest calibre of people to Join the Dots.
"We grew the business by 25% last year and we're on track to hit a similar figure again, allowing us to recruit with confidence."