29 June 2015
Locals tell their story for Clearsilver's Leeds Libraries campaign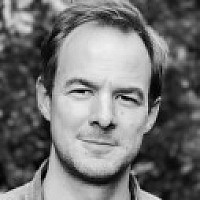 Leeds Libraries, a collection of 36 libraries across the city, has today launched a campaign to raise awareness of its services.
The #whatsyourstory campaign, created by Clearsilver, is based upon real-life case studies of Leeds residents who have achieved something out of the ordinary after using the library services.
One of the residents, former miner Wayne Levitt, was walking through his local cemetery and noticed a headstone of a lady with his surname.
Leeds library
After learning basic computer skills at his local library, he accessed local history archives and discovered that the lady was his great-grandmother. He also found he was related to Arthur Lewis, the only Leeds person to win the Victoria Cross for bravery in the Second World War.
#whatsyourstory aims to raise awareness of the online and offline materials, activities and events that can be accessed free of charge to adults in Leeds.
Councillor Debra Coupar, Leeds City Council's executive member for communities, said: "Our libraries play a very important part in the day-to-day lives of people of all ages in communities across Leeds, and this campaign is a great way to highlight the flexible and diverse range of services, activities and events that we have on offer."
The campaign will see osters and advertisements distributed across all indoor and outdoor sites of access to Leeds City Council, with Wayne and another local user, Ma Maposa, appearing on the screens of Millennium Square and Trinity Leeds in the coming weeks, as well as billboards and lampposts around the area.