14 May 2015
Motionlab wins 4-way pitch for Johnson Cleaners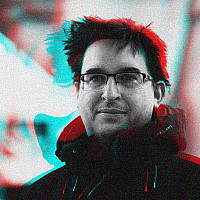 Johnson Cleaners has appointed Motionlab as its retained marketing agency, following a 4-way pitch.
The Preston-based digital marketing agency will be working to promote new stores within local communities, this will include introducing digital techniques to drive local search.
"We were impressed with the well thought out pitch presented by Motionlab, balancing cutting edge creative with a well thought out strategic proposition which reflected the Johnson brand values. We're looking forward to working with the Motionlab team," said Jacey Moore, marketing director for Johnson Cleaners, which is also based in Preston.
Although originally specialising purely in web development, Motionlab has expanded its services to include branding, design and PR.
"As a Preston business, we're proud to be working alongside Johnson Cleaners and look forward to integrating Motionlab's award-winning branding and digital marketing expertise with the UK's leading dry cleaners," added CEO, Simon Iredale.
"Online is our speciality and we have exciting plans in store to further cement the Johnson Cleaners proposition within the dry cleaning sector."