11 May 2015
Littlewoods catalogue is no more as Shop Direct goes digital-only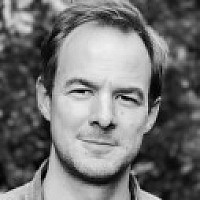 Shop Direct has announced that the current edition of its famous Littlewoods catalogue will be its last.
The Liverpool-based retailer, which owns Littlewoods.com and Very.co.uk, has decided to stop catalogue production and go digital-only.
The decision highlights the transformative effect of the digital revolution on the retail industry - just five years ago, Shop Direct was still sending out five million catalogues, and it sent out 25m in its heyday.
The Littlewoods catalogue was sent out to 25m customers in its heyday
The group, which has been sending out catalogues for more than 80 years, says the decision is based on its customers' changing shopping patterns.
Chief executive Alex Baldock said: "This is a big step in Shop Direct's transformation and importantly, it's one that's been led by our customers. They've embraced online at a phenomenal pace - this is where they're browsing and where they're buying."
Shop Direct had already cut the number of catalogues it was producing, sending out fewer 300,000 books last season.
It added that online now accounted for more than 90% of sales, more than half of which are made on a mobile device, and its websites receive over one million visits per day.
"Undoubtedly, we've sped up their migration online," added Baldock. "Our investment in improving and personalising the online experience is driving our customers' decision to click rather than flick.
"Now that we've fully committed to digital, we're determined to make ours the best website in the world."