04 March 2015
Music launches sculpture campaign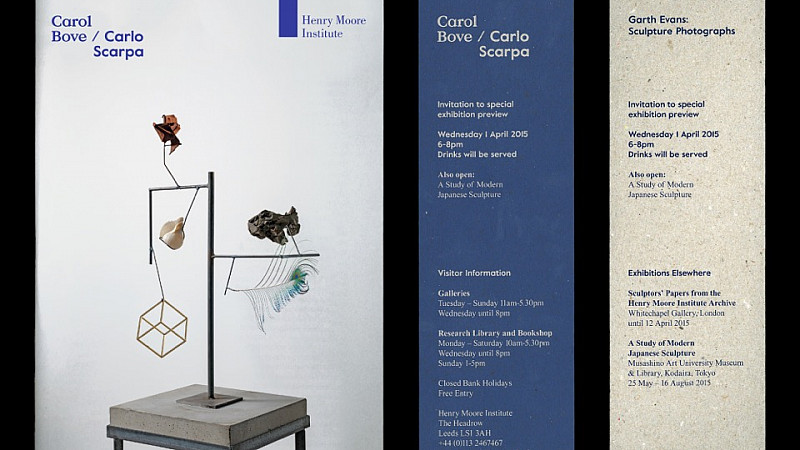 Creative agency Music has launched a campaign to promote a new exhibition at the Henry Moore Institute featuring the artist by Carol Bove and the architect Carlo Scarpa.
The Manchester-based agency was retained as lead creative agency for the Henry Moore Institute, the Leeds-based centre for the study of sculpture.
The exhibition celebrates the work of Bove, an artist who is known for her simple yet intricate assemblages of found and made objects. Her work is being exhibited alongside that of Carlo Scarpa, an Italian architect influenced by the materials and landscape of Venetian culture, who was also a notable glass and furniture designer.
Sharing the same appreciation of materials, the artists' work has been brought together in one new show.
Music creative, Aaron Skipper said the agency had been working with the Henry Moore Institute for just under a year.
"The Event Sculpture is based around momentary events and audience participation. The new Bove /and Scarpa exhibition has taken us in a totally different creative direction. We have represented the artists' shared sensibilities via an elegant font. Value Sans & Serif is the only font available that has both a serif and sans serif cut, to define the similarities of the artists alongside the differences.
"We're delighted with the work we've done with Henry Moore and we are looking forward to working on many initiatives together in the future."
Music's other clients include The British Council, Manchester City Football Club, Universal Music, The Brits, London Fashion Week and The Christie.