11 February 2015
Peter Jones' Brandpath Group picks Cheetham Bell for brand identity brief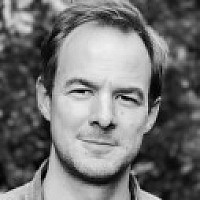 Brandpath Group, owned by Peter Jones of Dragons' Den fame, has commissioned Cheetham Bell to create the brand identity for its global solutions group, Brandpath.
The project will include a new logo, signage, collateral and full brand guidelines.
Brandpath Group owner Peter Jones
Brandpath merges four existing companies - Expansys, Data Select, DSNS and PJMedia - and operates in over 200 countries worldwide.
David Bell, CEO of Cheetham Bell, said: "Brandpath specialises in getting clients' products and services into the hands of their end customers (both consumer and b2b).
"We designed an identity that is full of movement and dynamism that reflects not only Brandpath's agility but also its ability to make the brands that it works for fly."
Richard Daly, CEO of Brandpath, added: "We have huge ambitions for Brandpath and Cheetham Bell have created an identity that perfectly encapsulates our long-term vision."
Cheetham Bell recently announced a senior management team restructure and name change, as well as new account wins with Siemens and La Redoute.
The new logo is below: