27 January 2015
Decathlete John Lane turns to Digital Next for PR push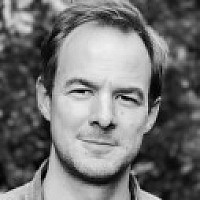 Manchester agency Digital Next is to promote decathlete John Lane, who is also the current UK indoor heptathlon record-holder.
A regular in the Great Britain team, Lane has been ranked no lower than second in the decathlon in the UK in the last three years.
Decathlete John Lane
Now living and training in Sheffield, Lane is the first sporting and individual client for Digital Next's new PR department.
Founder and CEO Justin Blackhurst said: "Digital Next is a great fit for people in the sporting industry, many of the staff here at the agency are keen sports people and in my experience they have made the best team members.
"We welcome John to Digital Next and looking forward to winning gold with him!"
Lane, who will hope to be travelling to Rio for the Olympics next year, added: "I am really excited to be working with Digital Next, they are fast paced and creative and this is already proving to be a great collaboration."