01 December 2014
BJL appointed by Marriott for hotel and country club brief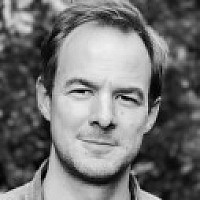 BJL has been appointed by Marriott Hotels to offer PR support across 49 UK hotels and country clubs.
The Manchester agency, which won the brief after a competitive pitch, has been tasked with driving awareness of the brand and re-positioning its premium offer among leisure travellers.
Marriott's hotel and country club in the Forest of Arden
BJL will facilitate all regional press office activity and specific campaign support, and will also handle local PR and social media across the network.
Rebecca Hardy, group account director at BJL, said: "We're hugely proud and excited to have earned the opportunity to work with such a well-known and highly respected brand as Marriott. We look forward to implementing our plans and working with the individual hotels to offer a consolidated PR approach."
Katie Cox, field marketing director at Marriott Hotels, added: "BJL was able to demonstrate a clear understanding of our brand, our challenges and our key target markets, as well as outlining a clear and creative approach to audience engagement. We're delighted to bring them on board and are looking forward to benefitting from their strategic thinking and enthusiasm."
BJL has recently unveiled campaigns for Subaru and Cash Generator.