07 November 2014
University of Central Lancashire seeks agencies for creative framework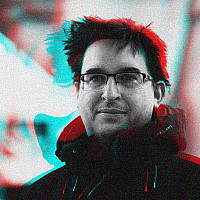 The University of Central Lancashire is looking for a "small number of agencies" to join its creative design, digital and copywriting roster.
The Preston-based institution says in its tender that it is reviewing its current provisions and as such is looking to establish a framework arrangement "to help us achieve strategic recruitment and reputation objectives in an increasingly challenging and competitive environment."
The framework is divided into four separate lots, with "one or more" agencies required for each:
Design Services, to will work on design requirements for brand identities; corporate literature; advertising; B2B/sales collateral; POS; brochures; and direct marketing.
Digital Assets, although website development is "beyond the scope" of this framework, it is looking particularly at agencies which specialise in social media and "maximising returns."
Media Assets, to create video, photography and animation; and finally, copywriting.
Media planning, buying and PR are not included within the framework.
The contracts would start on 1st May and run for 2 years initially, with the option to extend for 2 further 12 month periods.