24 November 2014
One day to go - The Prolific North Top 50 Integrated Agencies will be announced tomorrow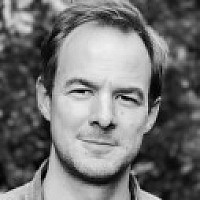 The waiting is nearly over - tomorrow we'll reveal the Prolific North Top 50 Integrated Agencies 2014, the definitive guide to the North's leading integrated agencies.
Last year's debut Top 50 has proven to be one of the best and most widely-read posts on the site, and its popularity and influence can be determined by search results which consistently return the Prolific North ranking as one of the top search results. It also led to a highly popular follow-up event.
The second Top 50 Integrated Agencies 2014 is the latest in our popular series of sector Top 50s, following the recent Prolific North Top 50 PR Agencies – also in its second year – and the Prolific North Top 50 Digital Agencies.
Again, Google has partnered for the initiative and Better Placed is sponsoring.
Mustard Research has once again created and overseen the compilation, ensuring the process has been rigorous and entirely independent.
As with our other Top 50 rankings, the Prolific North Top 50 Integrated Agencies 2014 will be predicated largely by financials – balance sheet value, turnover and growth (both volunteered from the agencies themselves as well as sourced online). It will also feature other key pieces of information such as headcount and key client wins.