21 October 2014
Elmwood builds "biomotive triggers" into Morrisons' Christmas packaging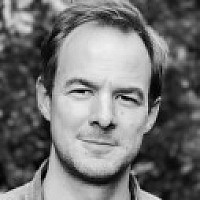 Elmwood has worked with Morrisons to develop the Bradford-based retailer's visual identity for its Christmas 2014 range.
The Leeds design agency came up with the packaging concept to feature across the store, from Morrisons Market Street counters to groceries, gifting, home and leisure products.
The new design
The look is inspired by traditional Christmas markets with touches celebrating Morrisons' heritage.
Morrisons head of design Claire Williams said it had wanted a design that was "warm, eclectic and vibrant".
Elmwood senior account manager, Kelly Broomhead, added: "We wanted customers to feel really Christmassy, so have designed the range to capture the warm, homely feeling of a traditional family Christmas.
Some of the new range
"We worked with Morrisons to build certain biomotive triggers into the design; these are visual cues that the brain recognises, enabling us to elicit those sorts of emotional responses.
"We also know consumers don't read many things in store - they shop instinctively by colour and shape.
"As such, the background pattern uses simple Christmas symbols like stars and snowflakes at a scale that is easily recognised, while the bright red illuminated border is designed to capture the customer's attention and highlight key product information."
The Morrisons Christmas range will launch soon.