12 September 2014
Hull City owner heads to court to force through rebrand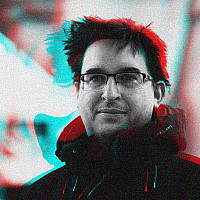 No rebrand, no club. That appears to be the message from Hull City's owner, Assem Allam.
After the Premier League rejected his move to rebrand the football club as Hull Tigers, he placed it up for sale. Now, he's launching an appeal with the Court of Arbitration and promised that if this was rejected he'd "give it away."
"This announcement is in accordance with my decision 10 months ago that I would walk away within 24 hours. In actual fact, it was 22 hours. When I say something, I mean it. I don't call bluffs," he said in a press conference.
Allam believes that by rebranding Hull City AFC, he stands more of a chance of promoting it overseas.
"Hull City is irrelevant [...] My dislike for the word 'City' is because it is common. City is also associated with Leicester, Bristol, Manchester and many other clubs. In the commercial world, the shorter the name, the better. The more it can spread quickly.
"It is about identity. City is a lousy identity."
The 75-year-old Egyptian-born businessman has invested up to £100m in the club over the last 4 years, taking them from the Championship to the FA Cup final and Premier League. He's said that should the rebrand be successful he will be able to deliver Champions League football to the KC Stadium.