03 July 2014
PHD negotiates content partnership between Wired and Bentley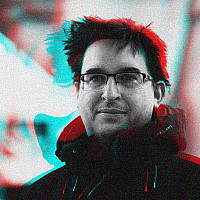 Wired and Bentley Motors in Cheshire have signed an exclusive partnership deal ahead of the launch of the car manufacturer's latest model.
Negotiated by PHD in Manchester, Bentley is hoping to appeal to younger, luxury car consumers. Wired will be taking part in Bentley's exclusive VIP launch event, creating a "bespoke and innovative experience."
"In our own understated way, we have always pioneered and utilised innovation to develop the perfect blend of both luxury and performance into everything we do at Bentley," said Kiran Jay Haslam, head of marketing Bentley UK.
"This event has everyone excited, and the key ingredients are all there to totally re-shape what one would expect from a Bentley experience. I can't say more at this stage, as it's a surprise for the lucky few who will be attending, however, Wired were the perfect media partner to help us deliver what will be an amazing midnight party!"
Wired, which is published by Conde Nast, will feature coverage online and offline and there will be a special cover wrap issue of the magazine, distributed ahead of the event.
"Partnering with Wired is a great opportunity for Bentley to showcase their product to a younger, tech savvy audience," added Dani Briers, managing director, PHD.