03 July 2014
Fishawack completes third acquisition in months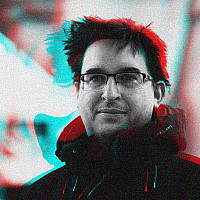 Knutsford-based medical communications agency, Fishawack, has announced that it has acquired Facilitate for an undisclosed sum.
Faciliate in Brighton will become integrated within the group as Fishawack-Facilitate.
"Medical communications in the UK is based around an axis that connects Manchester to Oxford to London to Brighton," said Oliver Dennis, CEO of Fishawack.
"Being present in those areas puts you within reach of 75% of all experienced medical communications professionals. Brighton is a great place for Fishawack to be."
It's the third acquisition that Fishawack has completed in the last 4 months, the previous 2 were US-based JK Associates and Swiss firm, Archimed Medical Communication. 
The deals have come about, following the sale of Fishawack to Growth Capital Partners and its "buy and build" business strategy.
Facilitate was established in Brighton in 2002 and works within the UK and North America, offering specialist medical communications.
"I am excited to be part of the Fishawack Group both for myself and for the team," said founder Ann Dieckmann.
"We wanted to become part of a group that has global reach but remained focussed on medical communications."
The Group now has 240 staff worldwide.